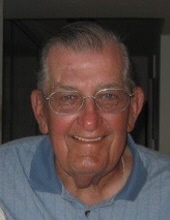 Obituary for Richard M. Cross
Richard M. Cross of Medford, NJ and Moultonborough, NH, died March 4, 2018. He was 83. Beloved husband for 62 years to Valerie (nee Hansen). Loving father of Donna Gaszynski (Raymond) of Freehold, NJ; Michele Taylor (Glenn) of Berlin, NJ and Tracey Cross of Cherry Hill, NJ. Devoted grandfather of Anastasia Barrett (Michael); Jan Richard and Stefan Gaszynski, Brittany Biglin (Edward); Winnie Cross, Glenn Taylor (Krystal). Great grandfather of Declan, Aidan, Glenn and Vincent. Dear brother of Jackie Taggert (Charlie) predeceased;Gary Cross (Chom) of Orlando, FL.

Richard was known most for his love of his family, his loyalty to his friends, his giving caring personality, his strong work ethic, and his humor. He love having people around and was always there to help anyone that needed anything. Throughout his lifetime, there wasn't a person that met him that could say a bad thing about him. He had very strong values that he prided himself by living by those values every day.

As a husband, Richard was loving, thoughtful, and caring. He wanted nothing more than to make a perfect life for his wife. You could see how much he loved Valerie by the way he looked at her, talked about her, and when he would hold her hand as they walked together. They had a marriage that most people only dream of. It was one of respect, caring, and true love.
As a father, "Dad"was there for his girls; even when they made choices that he didn't agree with. He set the bar high for them, but supported them along the way. He coached their teams, took them on family trips, and was very involved in their lives. Richard wanted nothing more than for his daughters to be happy and healthy.

As a grandfather, "Pop Pop"was very involved. He had special times he spent with each of them, like making cinnamon buns with Brittany, enjoying music with Winnie, and sports with Anastasia, Jan, and Stefan. He loved to make bets with Glenn (Eagles vs Red Skins). The grand children were his pride and joy. Even as they have grown up to have their own lives, he was in constant contact with them and always wanted to know what was happening in their lives.
As a great-grandfather, "Pop Pop" loved nothing more than to spend time with them. He liked to watch them run around and play happily. He was a wonderful role model for them.
As an employee, Richard was exemplary. He worked for Baxter/Travenol Labs for most of his adult life. He earned many accolades including trips and awards and made many close friends.
As a friend, Dick was the best! He was always someone that people could count on. He had friends from all walks of life and made each of them feel that they were special. Throughout Richard's life, he wanted nothing more than for the people around him to be happy. He would do whatever it took to make that happen...encouraging words, humor, thoughtful acts of kindness, etc. He would be the one that would call when you weren't feeling good just to cheer you up, or the one that would remember your favorite thing and get it for you just because. Whether he just met you, you knew him since childhood (the "Sand in The Shoes" gang) or at anytime through out his life, he would be there for you. He loved making people smile!

As a sports fan, it was Flyers and Villanova all the way! Richard had season tickets for over 40 years. He followed them even when he moved to Maryland, traveling to Philadelphia to see them play. He watched almost every game, and supported them even when they didn't have a winning season. He loved watching his orange and black. From the time he attended Villanova, he loved watching the basketball...especially during March madness. He would leave the beach just to watch them play.

Richard loved to travel. He and Valerie had many fun adventures, traveling to various places across the country and the world. With each trip came new stories he would share with anyone that would listen. Skiing with family and friends in Vale, Vermont or the Poconos; mishaps while boating on the Sassafras River, Ocean City, or Lake Winnipesaukee; trips he won through work to Spain, Hawaii, Switzerland, etc.; trips with friends to Norway, Turkey/Greece, Canada, and the islands on a 42' boat with Richard as the captain; and the relaxing days on the beach at Sanibel. His spirit of travel and adventure was something he passed down to his children and grandchildren.

Music was another important part of Richard's life. His favorite singer was Frank Sinatra. The song that automatically comes to mind when you think of him is "My Way". The words, "I've lived a life that's full, I traveled each and every byway, but more, much more than that, I did it my way" sum up how he felt about his life. He loved going to the Philly Pops (especially the Holiday Pops show), as well as the Pine Barons, and musicals.

Richard lived his life believing in that you work hard so you can play hard...and he did both! He was a man that really enjoyed life and made the most of it. There is a poem called " The Dash" by Linda Ellis that explains that the important times are not your birthday or the day you die, but the years signified by the dash between those dates. To those that knew and loved Richard know that he believed in the words from the poem, "For it matters not how much we own, the cars...the house...the cash. what matters is how we live and love, and how we spend our dash."
Richard touched so many people in so many ways. He will be missed dearly. But if you know anything about him, you know that he will still be with us in spirit and will let his presence be known...his way! So look for those signs and know that his spirit will always be with us.

Relatives and friends will gather Monday March 26th from 10 to 10:45am in Trinity Presbyterian Church 499 East Marlton Pike, Cherry Hill, NJ 08034. A Celebration of Life Service 11am.Interment private. Richard was a Flyers fan. Family encourages you to wear your Flyers gear to the service. In lieu of flowers contributions in his memory may be made to the Medford Leas Residence Fund, 1 Estaugh Way, Medford Leas, Medford, NJ 08055.
Previous Events
Gathering
Trinity Presbyterian Church
499 Route 70 East
Cherry Hill, NJ 08034
Service
Trinity Presbyterian Church
499 Route 70 East
Cherry Hill, NJ 08034